Anchormen Equipments, a trusted manufacturer of high-quality Polishing Pans. We specialize in providing advanced polishing solutions for various industries, ensuring superior surface finish and impeccable quality.
Our Polishing Pans are designed to meet the specific needs of your polishing processes. Whether you require polishing of metal components, jewelry, or other precision parts, our pans are built to deliver exceptional performance and consistent results.
We understand the importance of durability and efficiency in polishing operations. That's why our Polishing Pans are constructed using high-grade materials that can withstand the rigors of continuous use. Our pans are made from robust stainless steel or other corrosion-resistant alloys, ensuring longevity and reliability.
Leading India's Best Polishing Pan Manufacturers
Our Polishing Pans feature advanced design elements to optimize the polishing process. They are equipped with precise speed controls, adjustable tilt angles, and customizable settings to achieve the desired surface finish. Additionally, our pans are designed to minimize vibration and noise, creating a comfortable and productive working environment.
Safety is paramount in our manufacturing process. Our Polishing Pans are designed with safety features, including protective enclosures and emergency stop buttons, to ensure operator well-being and prevent accidents. We adhere to strict industry standards and regulations to deliver safe and compliant polishing solutions.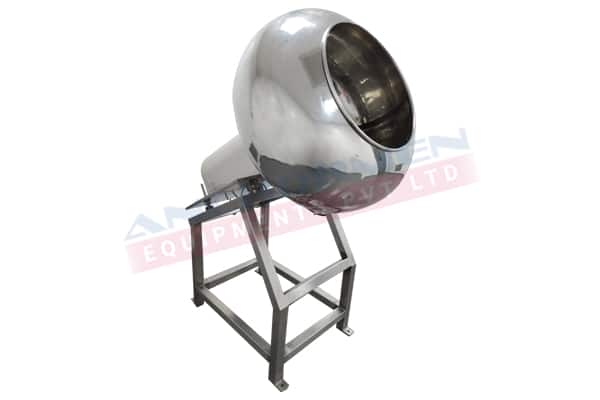 At Anchormen Equipments, we are committed to providing exceptional products and outstanding customer service. Our team of experts is dedicated to understanding your unique requirements and offering tailored solutions to meet your polishing needs. We provide comprehensive support, including installation, training, and ongoing technical assistance, to ensure seamless integration and optimal performance of our Polishing Pans.

Choose Anchormen Equipments as your preferred supplier for Polishing Pans. Experience the reliability, precision, and efficiency of our advanced polishing solutions.