Anchormen Equipments, your trusted manufacturer of high-quality Homo Cum Vacuum Mixers. Based in Ahmedabad, we specialize in providing reliable and efficient mixing solutions for various industrial applications.
Homo Cum Vacuum Mixer: Homo Cum Vacuum Mixer Manufacturer in Ahmedabad
Our Homo Cum Vacuum Mixers are designed to deliver superior mixing performance, ensuring thorough blending and homogenization of various materials. With advanced technology and precision engineering, our mixers offer precise control over mixing parameters, resulting in consistent and high-quality end products.

We understand the unique requirements of different industries, which is why we offer a diverse range of Homo Cum Vacuum Mixers to suit various applications. Whether you need a mixer for the food and beverage industry, pharmaceutical manufacturing, chemical processing, or any other application, we have the perfect solution to meet your specific needs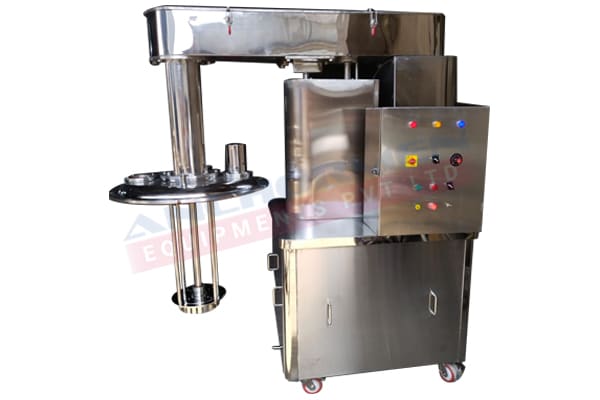 Our Homo Cum Vacuum Mixers are built with robust construction and high-quality components to ensure durability and reliability. They are equipped with efficient vacuum systems that help remove air bubbles, enhance mixing efficiency, and prevent oxidation or contamination.
At Anchormen Equipments, we prioritize product quality and customer satisfaction. Each Homo Cum Vacuum Mixer undergoes rigorous testing to meet international standards. Our team of experts works closely with clients to understand their specific requirements and provide customized solutions that meet their mixing needs.
In addition to manufacturing top-notch mixers, we also offer comprehensive after-sales support. Our dedicated team is available to assist with installation, training, and technical support, ensuring smooth operation and optimal performance of your Homo Cum Vacuum Mixer.