Anchormen Equipments, the leading manufacturer of high-quality Medicament Storage Tanks. We specialize in providing reliable and efficient storage solutions for the pharmaceutical industry.
Medicament Storage Tank, SS Medicament Storage Tank for Industry
Our Medicament Storage Tanks are designed to meet the specific requirements of pharmaceutical manufacturing, ensuring the safe and secure storage of medicament materials. These tanks are constructed using high-grade stainless steel or other pharmaceutical-grade materials to maintain the integrity and purity of the stored substances.

At Anchormen Equipments, we understand the importance of maintaining strict hygiene and product integrity. Our Medicament Storage Tanks are equipped with features such as airtight seals, temperature control systems, and specialized fittings to prevent contamination and ensure optimal storage conditions. The tanks can be customized to accommodate various volumes and configurations to meet your specific needs.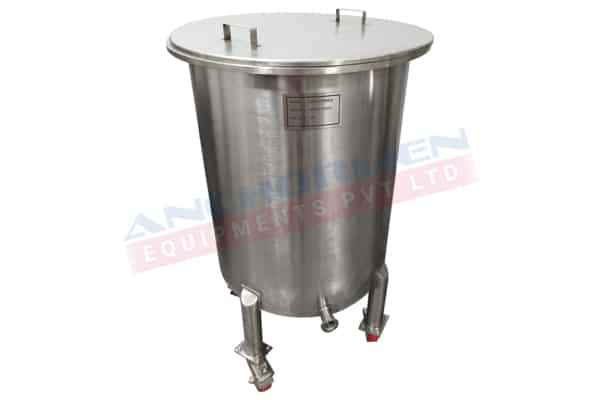 Our Medicament Storage Tanks are designed for ease of use and maintenance. They are equipped with user-friendly controls and monitoring systems to ensure proper storage conditions and facilitate easy retrieval of stored materials. The tanks are also designed with safety features such as pressure relief valves and leakage detection systems to ensure secure storage operations.
As a customer-focused company, we prioritize product quality and customer satisfaction. Each Medicament Storage Tank undergoes rigorous testing and quality checks to ensure its reliability and compliance with industry standards. Our team of experts is available to provide technical support, installation assistance, and comprehensive after-sales service to ensure the smooth operation of your storage system.
Choose Anchormen Equipments as your trusted supplier for Medicament Storage Tanks. Experience the difference our reliable products and exceptional customer service can make in enhancing your pharmaceutical manufacturing processes.