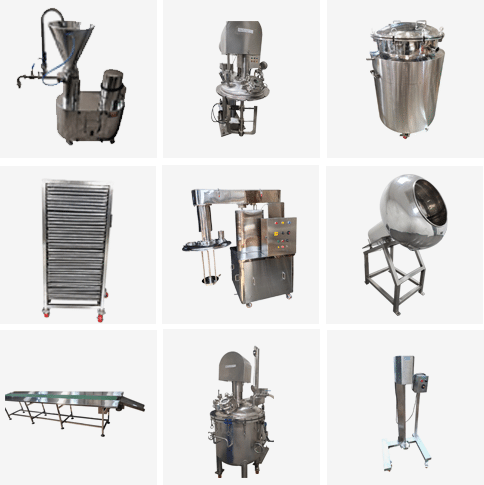 Anchormen Equipments Pvt. Ltd.
Pharmaceutical Equipment Manufacturers in Ahmedabad, India
Anchormen Equipment's Pvt. Ltd. has created a distinct and dynamic position in the market, and is regarded as one of the best and fastest-growing companies in the industry, producing a wide range of products such as Colloid Mill, Color Mixer, Drying Trays, Gelatin Service Tank, High Speed Stirrer, Packing Conveyor belt, Tray Trolleys, Homo Cum, Vacuum Mixer. We believe in producing high-quality, Food and Drug Administration-approved pharmaceutical furniture and in achieving a leadership position in this industry through upholding our high-quality standards and utilizing cutting-edge technology. We create top-of-the-line Pharmaceutical Equipment using stainless steel raw materials purchased from reputable and qualified suppliers in the industrial industry.
Our quality analysts thoroughly inspect our manufactured variety at various stages to ensure its high quality. These items are also up to international grade requirements. Quality and client happiness are our guiding ideals, and we do not compromise on either. We also customize equipment to match our client's demands, ensuring that they receive the design and quality they desire. Not only do we personalize, but we also help our clients in defining their requirements, making it simple for them to make changes as needed.
We aspire to be creative and imaginative, therefore new machine designs incorporate a gas protection system in various machineries that can filter and transfer air to both types of equipment, decreasing the temperature generated during equipment operation. The qualities and originality of Anchormen equipment's machineries set them apart from other machines, including their compact size, light weight, stability and vibration-free operation, no noise, good pressurisation, no dust, and no efficiency. The majority of the equipment produced by Anchormen Equipment is for pharmaceutical firms. Because Anchormen Equipment's serves a large number of pharmaceutical industries, we do not cut corners on cleanliness or quality.
The quality and control team ensures that the cleanliness and quality of a machine are maintained at all stages of the production process. The Food and Drug Administration has authorized our machinery, which speaks volumes about our organisation.
Anchormen Equipments Design every Product for Quality Performance to Recieve Safe and Reliable Products