Anchormen Equipments, a leading manufacturer in Ahmedabad specializing in the production of high-quality drying trays and trolleys. With a commitment to innovation and customer satisfaction, we strive to deliver reliable and efficient material handling solutions for various industries.
We have earned a high reputation as a prominent Manufacturers of the best quality Drying Tray and Trolley designed for various industries and applications.
Our Drying Trays and Trolleys are designed to meet the specific needs of pharmaceuticals, food processing, chemicals, and research laboratories. Built with precision and using top-grade materials, our trays and trolleys offer exceptional durability and performance. They provide an efficient and safe solution for drying, dehydrating, and transporting a wide range of materials, ensuring optimal results.

At Anchormen Equipments, we prioritize customization to cater to unique requirements. Our team of experienced engineers collaborates closely with clients to design and manufacture drying trays and trolleys tailored to their processes. We take satisfaction in being able to offer solutions that increase productivity and efficiency.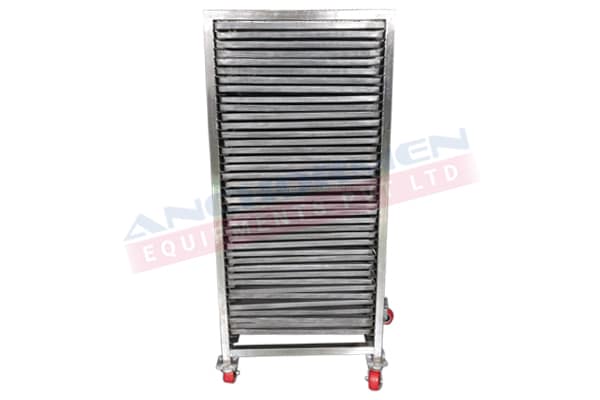 We have earned a high reputation as leading manufacturer, exporter and supplier of Drying Tray and Trolley which is designed for storage and movement of materia.
Quality is our utmost priority. Each drying tray and trolley undergoes rigorous testing and quality checks to ensure superior performance and reliability. We pledge to offer goods that satisfy customers and surpass all international requirements.
In addition to manufacturing, we provide comprehensive after-sales support, including installation assistance, training, and maintenance services. By providing top-notch goods and first-rate customer support, we hope to build lasting relationships with our customers.
Choose Anchormen Equipments as your preferred supplier for drying trays and trolleys. Experience our commitment to excellence and witness the difference our customized solutions can make in optimizing your material handling processes.