Anchormen Equipments, a trusted manufacturer specializing in high-quality Gelatin Service Tanks in Ahmedabad. With our dedication to innovation and customer satisfaction, we strive to provide reliable and efficient solutions for the gelatin manufacturing industry.
Gelatin Service Tank Manufacturers with high quality and Factory price
Our Gelatin Service Tanks are meticulously designed to meet the demanding requirements of gelatin production processes. Crafted with precision and using top-grade materials, our tanks offer exceptional durability, hygiene, and performance. They are engineered to ensure efficient storage and handling of gelatin, maintaining its quality and integrity throughout the production cycle.

We understand that every production facility has unique needs. Therefore, we offer a wide range of tank capacities and configurations to accommodate different production volumes and space constraints. Our experienced team works closely with clients to customize tanks according to their specific requirements, ensuring seamless integration and optimal performance within existing processes.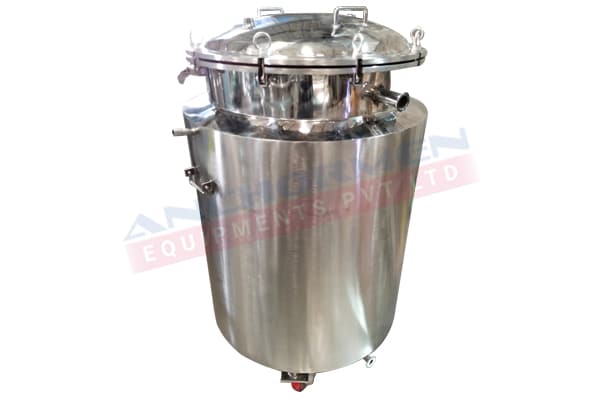 Quality is our utmost priority. Each Gelatin Service Tank undergoes rigorous testing and quality checks to ensure superior performance, reliability, and compliance with industry standards. We are committed to delivering products that meet the highest quality and hygiene standards, providing peace of mind to our customers.
In addition to manufacturing, we provide comprehensive after-sales support, including installation, maintenance, and technical assistance. Our dedicated team of professionals is always available to assist you throughout the product lifecycle, ensuring smooth operations and maximizing productivity.
Choose Anchormen Equipments as your preferred supplier for Gelatin Service Tanks. Experience our commitment to excellence and witness the difference our reliable and customized solutions can make in optimizing your gelatin manufacturing processes.