Anchormen Equipments, your trusted destination for high-quality High-Speed Stirrers. As a leading manufacturer and supplier based in Ahmedabad, we specialize in providing efficient and reliable solutions for various industrial mixing applications.
High Speed Stirrer Manufacturer / High Speed Stirrer Supplier
Our High-Speed Stirrers are designed to deliver exceptional performance, reliability, and versatility. With robust construction and advanced motor technology, our stirrers offer high rotational speeds and powerful mixing capabilities. They are engineered to effectively mix a wide range of materials, including liquids, powders, and viscous substances.
We understand the diverse needs of different industries, which is why we offer a wide range of High-Speed Stirrers to suit various applications. Whether you require a stirrer for laboratory research, pharmaceutical manufacturing, chemical processing, or any other industrial process, we have the perfect solution to meet your specific requirements.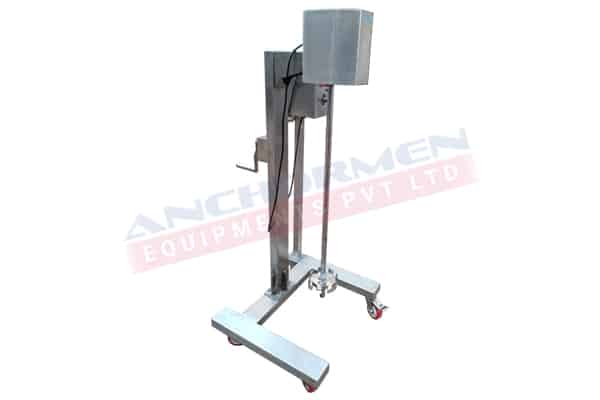 Manufacturers and suppliers of High Speed Stirrer are specifically designed for mixing, stirring, and homogenizing low-viscosity liquids. These stirrers are widely used in a variety of industries such as pharmaceuticals.
At Anchormen Equipments, we prioritize product quality and customer satisfaction. Each High-Speed Stirrer undergoes stringent quality checks to ensure optimal performance, durability, and safety. In order to fully comprehend each client's particular demands and satisfy their particular blending requirements, our team of professionals works directly with them.
In addition to manufacturing, we also provide comprehensive after-sales support. For installation, instruction, and technical support to guarantee flawless operation and maximize the effectiveness of your mixing procedures, our devoted staff is ready to help.