Pharmaceutical Equipment: Pharmaceutical Equipment Manufacturers in India
Anchormen Equipments PVT. Ltd. is among premium Pharmaceutical Equipment manufacturers providing end to end solutions to the Pharmaceutical, Cosmetic, and Chemical & Food Industry. It is committed to safety, quality, and service without compromise.
We professionals offer complete Pharmaceutical Machinery and Pharma Equipment solutions to some of INDIA's most demanding industries including customers across the world.
Pharmaceutical equipment is a vibrant part of the pharmaceutical industry. They are used to manufacture medications and other pharmaceutical products. The market for pharmaceutical equipment is fast-growing with demand for medicines and other pharmaceutical products. This has led to an increase in the number of Pharmaceutical Equipment manufacturers and suppliers.
Anchormen Equipments PVT. Ltd. is one of the only largest Manufacturers, Suppliers, and Exporters of Pharmaceutical Equipment in Ahmedabad, India. We supply pharmaceutical equipment to various companies across India. We manufacture the equipment used in the preparation of medicines. We need the right equipment to manufacture high-quality products. We work with different suppliers to ensure their equipment is up-to-date and meets safety standards.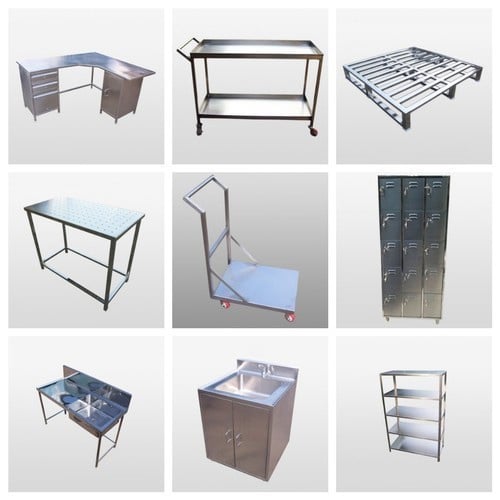 We provide equipment for both small-scale and large-scale pharmaceutical manufacturers. We provide this equipment to the Pharma Company and also offer services to their customers for installation and maintenance of their products.
Important Factors of Pharmaceutical Equipment
The pharmaceutical industry is one of the most structured industries in India. The industry also has severe quality standards. For example, FDA regulations require that all medicine manufacturing equipment experience regular inspection and testing to guarantee it meets acceptable standards for safety, efficiency, and effectiveness.
Pharmaceutical equipment manufactures and packages medicines and vaccines. Equipment includes machinery, tools, and devices used in manufacturing medicinal products.
Some common types of pharmaceutical equipment are:
Mixing machines
Packaging machines
Sterilizers
Filling machines
Inspection instruments