Excellent Drying Tray Manufacturers in Ahmedabad, India. Get the best deal on Drying Tray and Trolley Manufacturers.
Tray drying is a batch procedure for drying liquid or wet cake materials. The raw ingredients are batch-processed, arranged on trays, and dried in Anchormen's overhead ovens. Material that requires delicate processing or cannot be atomized in an air stream owing to viscosity benefits from tray drying. The end product might have a wide range of chemical and physical properties. We use heaters with electric or steam elements, forced recirculating air, and forced exhaust at Anchormen Equipment. For solvent evaporation, nitrogen purging and explosion-proof furnaces are also available. To improve efficiency, trays are normally composed of aluminum or stainless steel, however bespoke drying trays can also be created. Our full-service analytical laboratory enables timely process modifications during trials as well as exceptional quality control in production.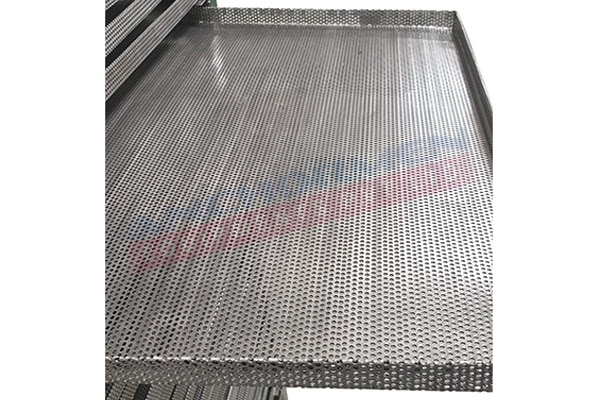 The volatile content of tray dried goods can be determined. Furthermore, our vast pre-and post-processing capabilities add to the turnkey experience we give. Customers often mistake vacuum tray dryers for tray dryers, but there are certain distinguishing characteristics that set it apart from the competition. Drying high-quality, temperature-sensitive, and oxygen-sensitive products with a vacuum tray drier is the most common use. A vacuum dryer, like a standard tray drier, is fashioned like a box into which trays are loaded and unloaded through a door with a vacuum seal around the edges. Tray dryers allows to control the amount of airflow to the trays. The items to be dried are spread out on top of the trays, which may be connected with paper. To save time and prevent contamination, disposable sheets are utilised as tray liners.